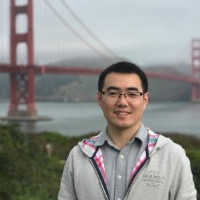 Title
Visiting Researcher
Department
Email
Education
Ph.D. in Computer Science, Fudan University, China (2018)
Research Areas
System security, Software security, program analysis
Key Areas
- Privacy leakage analysis in mobile/IoT applications - Security enhancement for mobile/IoT platforms - Forensic investigation via data provenance techniques
Notable Awards
- Privacy Leakage Bounty Awards by Google/Facebook/Twitter (2019)
- ACM SIGSAC China Doctoral Dissertation Award (2018)
- Baidu Research Scholarship, 10 global recipients annually (2015)
- USENIX Security Student Grant, USENIX (2015)
Publications
- Nan, Y., Yang, Z., Wang, X., Zhang, Y., Zhu, D., & Yang, M. Finding Clues for Your Secrets: Semantics-Driven, Learning-Based Privacy Discovery in Mobile Apps. In NDSS.2018.
- Hong, G., Yang, Z., Yang, S., Zhang, L., Nan, Y., Zhang, Z., ... & Duan, H. How you get shot in the back: A systematical study about cryptojacking in the real world. In Proceedings of the 2018 ACM SIGSAC Conference on Computer and Communications Security (pp. 1701-1713).
- Nan, Y., Yang, M., Yang, Z., Zhou, S., Gu, G., & Wang, X. Uipicker: User-input privacy identification in mobile applications. In 24th Security Symposium ( Security 15) (pp. 993-1008).
Biography
Yuhong Nan is a Post-doctoral Research Associate in the Department of Computer Science at Purdue University. He obtained his PhD degree from Fudan University, China, 2018. His research lies in the general area computer security and privacy. In particular, his work has focused on privacy leakage detection in mobile and IoT platforms, security enhancement for IoT platforms and forensic investigation via data provenance techniques.