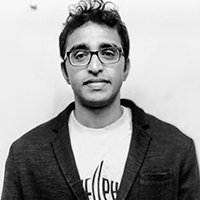 Title
Assistant Professor
Department
Email
Education
Ph.D in Computer Science, University of California, Santa Barbara, CA, USA, 2014 - 2020
MS in Information Security, Georgia Institute of Technology, Atlanta, GA, USA, 2013
BE in Computer Science, R.V College of Engineering, Bengaluru, KA, India
Prior Appointments
Fall 2020: Postdoctoral Researcher
University of Pennsylvania.
Summer 2019: Visiting Researcher
University of Maryland, College Park.
Summer 2018: Research Intern
Symantec Research Labs (SRL), Culver City.
Jun 2013 - Sep 2014: Software Security Engineer
Qualcomm R&D, San Diego.
Research Areas
Software Security. Binary Analysis. Machine Learning for Security. Firmware Rehosting. Trusted Execution Environments.