CERIAS Fellow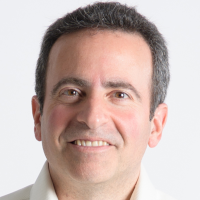 Title
Professor, Director of i-GSDI; Chief Scientist of the Department of Defense Systems Engineering Research Center UARC; Vice President for Research Institutes and Centers
Department
Office Phone
765-494-0694
Email
Education
B.S., Florida Institute of Technology, Aerospace Engineering, 1992
M.S., Georgia Institute of Technology, Aerospace Engineering, 1993
Ph.D., Georgia Institute of Technology, Aerospace Engineering, 1998

Prior Appointments
1999-2003 Research Staff, Aerospace Systems Design Laboratory (ASDL)
2003-2004 Visiting Assistant Professor, Georgia Institute of Technology
Notable Awards
FELLOW of the International Council on Systems Engineering, 2021

C.T. Sun Research Award, School of Aeronautics and Astronautics, Purdue University, 2012

Kevin Corker Award for the Most Innovative Idea (2007), 3rd International Conference on Research in Air Transportation, Fairfax, Virginia, June 1-4, 2008.

Technical Program Co-Chair for the 2nd IEEE System-of-Systems Engineering Conference, San Antonio, TX, April 16-18, 2007

Sorenson Best Paper Award, Journal of Air Transportation, Vol. 11, No. 3, 2006.

Invited session organizer (System-of-Systems topic) at the 2005 IEEE Systems, Man, and Cybernetics Conference, Kona, HW, Oct. 10-12, 2005.

Certificate of Commendation from U.S. Air Force General George Muellner (now Ret.), Program Manager, Joint Advanced Strike Technology, now JSF, program, in recognition of outstanding contribution to Engine Benefit Assessment Study, 1994.