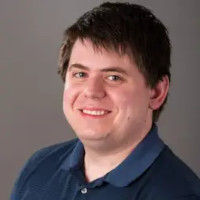 Title
Assistant Professor
Department
Office Phone
(765) 494-3538
Email
Education
Doctor of Philosophy in Electrical Engineering, Princeton University, Princeton, NJ May 2016
Masters Degree in Electrical Engineering, Princeton University, Princeton, NJ May 2013
Bachelor of Science in Electrical Engineering, The College of New Jersey, Ewing, NJ May 2011
Key Areas
Machine Learning, Artificial Intelligence
Notable Awards
National Science Foundation (NSF) Faculty Early Career Development Program (CAREER) (2022): Recipient of a 2022 NSF CAREER award.

Office of Naval Research (ONR) Young Investigator Award (2022): Awardee of the 2022 ONR Young Investigator Program (YIP).

Purdue College of Engineering Faculty Excellence Award for Online Education (2022): Awarded to one faculty member in Purdue CoE each year.

Distinguished Member of the INFOCOM TPC (2022, 2021, 2019): Awarded for producing high quality reviews of papers submitted to INFOCOM 2019.

Ruth and Joel Spira Outstanding Teacher Award in Purdue ECE (2020): Awarded to one faculty in ECE each year.

Purdue ECE Outstanding Faculty Mentor Award (2020): Awarded to one faculty in each Purdue engineering school each year.

Purdue Seed for Success Award (2019): Awarded for efforts in obtaining an external sponsored research award of $1 million or more.

Princeton Engineering Commendation List for Outstanding Teaching (2019): Awarded for high student evaluations received in the spring 2019 semester.

INFOCOM Best-in-Session Presentation Award (2018, 2016): Awarded for having the highest rated presentation in my sessions at INFOCOM.

Bede Liu Best Dissertation Award in Electrical Engineering (2016): Awarded to one graduating PhD student in Princeton's EE Department each year.
Biography
My research is at the intersection of data science and networking. My group develops data-driven optimization methodologies for communication and social networks, with a particular emphasis on distributed edge intelligence. Contemporary network architectures we investigate include Fog computing systems, the Internet of Things (IoT), and social learning networks (SLN), and our foundational techniques include convex and non-convex optimization, machine learning, and signal processing.