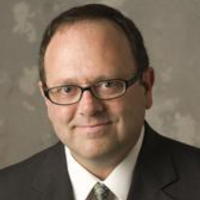 Title
Associate Professor
Department
Office Phone
765-494-1353
Research Areas
visualization, games, agent-based modeling, digital anti-tampering, robotics, pharmaceuticals, and web development
Notable Awards
2013-2014 Outstanding Faculty in Learning, Department of Computer Graphics Technology

2014 Poster Session Award (Engagement/Learning) - MAEGUS: Teaching Sustainable Energy with Serious Games

2013 Service Learning Faculty Development Grant Awardee

2012-2013 Outstanding Undergraduate Teaching, Department of Computer Graphics Technology
Biography
Dr. David Whittinghill is an Assistant Professor of Computer Graphics Technology and Computer and Information Technology. Dr. Whittinghill' s research focuses on gaming, virtual reality, simulation and computer programming education and how these technologies can more effectively address outstanding issues in health, education, and society.

Dr. Whittinghill leads projects in foreign language education, pediatric physical therapy, sustainable energy simulation, phobia treatment, cancer care simulation, and games as a tool for improving educational outcomes. Dr. Whittinghill is the director of the Games Innovation Laboratory (www.gamesinnovation.org).

Prior to joining Purdue he was a senior software engineer in the research industry with experience in the fields of visualization, games, agent-based modeling, digital anti-tampering, robotics, pharmaceuticals, and web development. His primary expertise is in computer programming.