CERIAS Fellow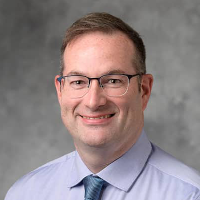 Title
Interim Associate Dean Undergraduate Programs; Head of the Department of Technology Leadership and Innovation
Department
Office Phone
765 494-2311
Email
Education
B.S. in Political Science from Iowa State University, M.S. in Transport Planning and Management from University of Westminster (London), Ph.D. in Industrial Technology/Automatic Identification & Data Capture from Purdue University.
Research Areas
Biometrics, Signature Verification, Mobile Computing, Electronic and Mobile Commerce Logistics and Supply Chain Management
- A Comparison of On-Line Dynamic Signature Trait Variables vis-a-vis Mobile Computing Devices and Table-Based Digitizers, Third Workshop on Automatic Identification Advanced Technologies, IEEE, Tarrytown, NY, March 2002 - Dynamic Signature Verification Across Mobile Computing Devices NAIT, National Association of Industrial Technology Research Division, Annual Conference,. Dearborn, Michigan, November 1, 2001 - Dynamic Signature Verification for Electronic Document Management. NAIT, National Association of Industrial Technology, Annual Conference, Co-presenter Dr. Mathias Sutton, Purdue University. Dearborn, Michigan. November 1, 2001 - Addendum to the U.K. Biometric Working Group Best Practice Document, submitted January 2002 for inclusion into the UK Biometric Working Group Document
Key Areas
Trusted Social and Human Interaction Identification, Authentication, Privacy
Notable Experience
Project manager, Resource Planning Manager and Transport Planner at Exel Logistics, Journalist for IIR Publications.
Notable Affiliations
Executive Board Member of INCITS, Biometrics Interoperability, Performance, and Assurance Working Group,Testing Ad-hoc Committee (NIST & Biometrics Consortium),Treasurer of Epsilon Pi Tau National Honorary for Technology, IEEE, National Association Industrial Technology, American Society of Transportation and Logistics, Institute of Transport and Logistics.
Publications
Evaluation of a Facial Recognition Algorithm Across Three Illumination Conditions (with E.P. Kukula), IEEE Aerospace and Electronic Systems Magazine, Vol 19, No. 9 (2004). Managing and Securing Biometrics Implementations (Part 2) (with A.C. Leniski and R.C. McGann), A&S International Magazine, 54. Development of a Biometric Testing Protocol for Dynamic Signature Verification, International Conference on Automation, Robotics, and Computer Vision (ICARV) (Singapore, 2002). Numerous articles for World Cargo News and Cargo Systems News.
Biography
Education:

- Ph.D. - Purdue University, 2001, Industrial Technology/Automatic Identification & Data Capture

- Dissertation: A comparison of on-line Dynamic Signature Trait Variables across different computing devices

- M.Sc. - University of Westminster, London (England), Transport Planning and Management

- B.Sc. - Iowa State University, 1983, Political Science

Professional Experience:

- Assistant Professor, Department of Industrial Technology, Purdue University, West Lafayette, IN. 2002 – Present

- Visiting Professor, Department of Industrial Technology, Purdue University, West Lafayette, IN. August 2001

- Graduate Instructor, Department of Industrial Technology, Purdue University, West Lafayette, IN. 1999-2001

- Technical Assistance Program (TAP), Purdue University, West Lafayette, IN. 2001

- Project manager, Resource Planning Manager, Transport Planner, Exel Logistics, London, England, 1997-1999

- Journalist, IIR Publications, 1996-1997
Professional Associations

- International Committee on Information Technology Standards (INCITS), Executive Board Member (voting member), 2002-present

- International Committee on Information Technology Standards (INCITS), M1 Biometrics Committee (voting member), 2002-present

- Biometrics Interoperability, Performance, and Assurance Working Group, Testing Ad-hoc Committee (NIST & Biometrics Consortium), 2001-present

- Epsilon Pi Tau; National Honorary for Technology, Treasurer Purdue Chapter, 2000-present

- Institute of Electronic and Electrical Engineers (IEEE), 2000-present

- National Association of Industrial Technology, 2000-present

- American Society of Transportation and Logistics (CTL), 1997-1999

- Institute of Transport and Logistics (MILT), 1996-1999