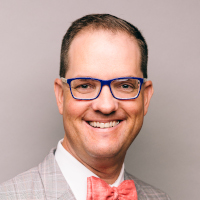 Title
Professor, Director of Undergraduate Studies
Department
Office Phone
(765) 494-3333
Email
Education
B.A. in English and Speech Communication from Lipscomb University, M.A. in Interpersonal Communication from Ohio University, Ph.D. in Speech Communication from Indiana University.
Research Areas
Online Security Communication, Rhetorical Theory and Criticism, Public Relations, Trust.
Key Areas
Trusted Social and Human Interaction
Notable Experience
Director of Undergraduate Studies, Department of Communication. Co-advisor of the first CERIAS interdisciplinary Ph.D. project (Bill Eyre). Member of CERIAS Internal Advisory Board (2005-2007).
Notable Awards
Top Four Paper in Communication Assessment
National Communication Association convention, 2015

Top Three Paper in Public Relations
National Communication Association convention, 2011

Top Four Paper in Argumentation and Forensics
Notable Affiliations
NULL
Publications
"The Rhetorical Construction of Trust Online" (Communication Theory, 2003); "In Community We Trust: Online Security Communication at eBay" (Journal of Computer-Mediated Communication, 2002); "Virtual Orality: How eBay Controls Auctions without an Auctioneer's Voice" (American Speech, 2001). "Phishing with a 'net: Phishing Scams and How to Avoid Them" (IPMA-HR News, 2006).
Biography
Josh is interested in corporate rhetoric: how do corporations "speak" and attempt to persuade multiple and overlapping audiences? In addition to his trust-related work with CERIAS, he has also studied applications of corporate rhetoric from corporate naming practices to the history of oil industry public relations. Josh has taught abroad for Purdue (in Italy) and with Let's Start Talking (in Ukraine, Japan, Fiji, and Thailand). He is married to Gina and has two children, Kinley and Knox.