Featured Items
Register Now!
Our next Information Security Symposium is on April 18th and 19th, 2017 More Info
About
About CERIAS
The Center for Education and Research in Information Assurance and Security (CERIAS) is currently viewed as one of the world's leading centers for research and education in areas of information security that are crucial to the protection of critical computing and communication infrastructure.
Meet Our Faculty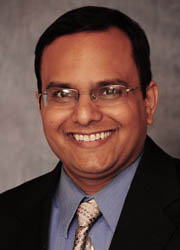 Jitesh Panchal
Decision making in engineering design; Secure Co-Design; Mechanism design for systems engineering; Complex networks; Open innovation; Crowdsourcing.