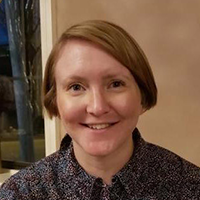 Title
Assistant Professor
Department
Email
Education
University of Pennsylvania, School of Arts and Sciences. Philadelphia, Ph.D. History and Sociology of Science, May 2020
Prior Appointments
Harvey Mudd College, Department of Humanities, Social Sciences, and the Arts.
Hixon Riggs Early Career Fellow in Science and Technology Studies, 2020-2022.
Research Areas
Artificial Intelligence, Machine Learning, Human Sciences and Computing
Biography
Prof. Ekaterina Babintseva is a historian of science and technology working at the intersections of human sciences and computing. She received her PhD in 2020 from the Department of History and Sociology of Science at the University of Pennsylvania. Prior to joining Purdue, she was a Hixon-Riggs Postdoctoral Fellow in Science and Technology Studies at Harvey Mudd College.