CERIAS Fellow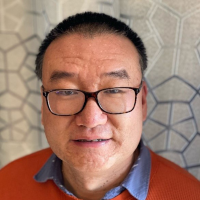 Title
Samuel D. Conte Professor of Computer Science and Associate Department Head
Department
Email
Education
B.S. in Computer Science, University of Science and Technology of China. M.S. and Ph.D. in Computer Science, New York University
Research Areas
Access Control, Trust Management, Security In Distributed Systems, Applied Cryptography
Key Areas
Assurable Software and Architecture Identification, Authentication, Privacy Cryptology and Rights Management
Notable Awards
NSF CAREER Award [2004]

ACM Distinguished Scientist [2012]

GSM Mobile Security Research Hall of Fame [2019]

Purdue University Faculty Scholar [2019]

Purdue University Named Professor [2020]
Samuel D. Conte Professor of Computer Science

Fellow, Institute of Electronic and Electrical Engineers (IEEE) [2021]

Fellow, Association for Computing Machinery (ACM) [2021]

Henry M. MacCracken Fellowship, New York University 1995 � 1998
Publications
Oblivious Signature-Based Envelope, Proceedings of ACM Symposium on Principles of Distributed Computing (PODC July 2003). Beyond Proof-of-Compliance: Safety and Availability Analysis in Trust Management, Proceedings of IEEE Symposium on Security and Privacy (May 2003). Distributed Credential Chain Discovery in Trust Management, Journal of Computer Security (February 2003). Delegation Logic: A Logic-based Approach to Distributed Authorization, ACM Transactions on Information and System Security (2003). Datalog with Constraints: A Foundation for Trust-Management Languages, Proceedings of the Fifth International Symposium on Practical Aspects of Declarative Languages (January 2003). Towards Practical Automated Trust Negotiation, Proceedings of the Third International Workshop on Policies for Distributed Systems and Networks (POLICY 2002)
Biography
Ninghui Li is a Samuel D. Conte Professor of Computer Science at Purdue University. He received a Bachelor's degree from the University of Science and Technology of China (USTC) in 1993, and a Ph.D. in Computer Science from New York University in 2000. His research interests are in security and privacy, and he has published over 200 referred papers in these areas. His 2007 paper ``t-Closeness: Privacy Beyond k-Anonymity and l-Diversity'' received the ICDE 2017 Influential Paper award.

He is Editor-in-Chief for ACM Transactions On Privacy and Security since October 2020, and has served as Program Chair for several leading conferences in the field, including ACM CCS, ESORICS, ACM ASIACCS, ACM SACMAT, and IFIP TM. He served as Chair of ACM Special Interest Group on Security, Audit and Control (SIGSAC) from 2017 to 2021, and Vice Chair from 2013 to 2017. He is ACM Fellow and IEEE Fellow.

Prof. Li's research has been supported by multiple NSF grants, including an NSF CAREER award in 2005. His research has also been supported by Air Force Office of Scientific Research (AFOSR), Army Research Office (ARO), National Security Agency (NSA), IBM Research, Google, and Samsung. He collaborated with Dr. Bertino on NSF and AFOSR funded projects.