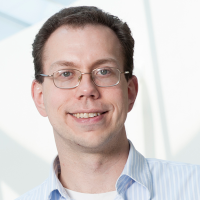 Title
Elmore Associate Professor of Electrical and Computer Engineering, Associate Director of Graduate Admissions
Department
Office Phone
765-49-67879
Email
Education
BS, University of North Carolina, 2000
M.Phil., University of Cambridge, United Kingdom, 2002
Ph.D., Massachusetts Institute of Technology, 2007

Prior Appointments
Postdoctoral Associate Massachusetts Institute of Technology June 2007-May 2011
Research Scientist Massachusetts Institute of Technology June 2011-December 2011
Assistant Professor Purdue University January 2012-August 13,2017
Research Areas
Several applications of nanophotonics, including photovoltaics, lighting, thermal physics, sources, detectors, and switches.
Notable Awards
Winston Churchill Foundation Scholar 2000-2001

Compton Fellow, Massachusetts Institute of Technology 2001-2003

NSF Graduate Research Fellow 2001-2004

NSF CAREER Awardee 2015-2020
Notable Affiliations
Phi Beta Kappa 1999-present
Materials Research Society 2011-present
Optical Society of America 2013-present
Institute of Electrical & Electronics Engineers 2014-present
SPIE-International Society for Optical Engineering 2015-present
Biography
DR. PETER BERMEL is an associate professor of Electrical and Computer Engineering at Purdue University. His research focuses on improving the performance of photovoltaic, thermophotovoltaic, and nonlinear systems using the principles of nanophotonics. Key enabling techniques for his work include electromagnetic and electronic theory, modeling, simulation, fabrication, and characterization.