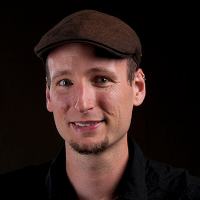 Title
Adjunct Associate Professor
Department
Email
Education
Doctor of Science ETH and Master of Science ETH in Computer Science
Prior Appointments
Post-doctoral researcher at UC Berkeley
Research Areas
System Security, Binary Translation and Dynamic Recompilation, (Application) Virtualization, Defense Mechanisms and Attack Vectors
Key Areas
Systems Security, Operating Systems, Information Security, Programming Languages
Notable Awards
ISOC NDSS'22 distinguished paper award [C69], 2022.

Usenix WOOT'20 best paper award [W12], 2020.

SNFS Eccellenza Grant MultiSan, 2019.

ERC H2020 Starting Grant 850868 CodeSan, 2019.

IEEE LangSec'15 best paper award [W6], 2015.

ACM IMC'14 best paper award [C11], 2014.

EEE PST'13 best paper award [C8], 2013.


10th place at DefCon 29 CTF (team Organizers), 2021.

DINAcon'20 Open Government Award for DP3T [TR25], 2020.

CSAW MENA '20 Best Applied Research Award for uRAI [C45], 2020.

CSAW US '20 Best Applied Research Runner Up for BLESA [W12], 2020.

IEEE SSP'19 Distinguished PC Reviewer Award, 2019.

IEEE SSP'19 Distinguished Service Award, 2019.

Purdue College of Science Team Award for work on the information security master program, 2016.

Finalist for the Cor Baayen PhD award, 2013.

European patent application 12003967.2/GP161299CH00 Safe Loading - A Foundation for Secure
Execution of Untrusted Programs, May 2013
Publications
http://nebelwelt.net/publications/
Biography
Mathias Payer is a security researcher and an assistant professor in
computer science at Purdue university. His interests are related to
system security, binary exploitation, user-space software-based fault
isolation, binary translation/recompilation, and (application)
virtualization.

Before joining Purdue in 2014 he spent two years as PostDoc in Dawn
Song's BitBlaze group at UC Berkeley. He graduated from ETH with a Dr.
sc. ETH in 2012. The topic of his thesis is related to low-level binary
translation and security. After developing a fast binary translation
system (fastBT) he started to analyze different exploit techniques and
wondered how binary translation could be used to raise the guard of
current systems (with TRuE and libdetox as a prototype implementation of
the security framework).