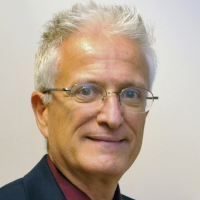 Title
Professor Emeritus of Engineering Technology
Department
Office Phone
(765) 494-7725
Email
Biography
Prior to Dr. Jeffrey Evans earning his B.S. from Purdue, he studied music performance, focusing on trumpet and flugelhorn, sharing the stage with legends in the entertainment industry. Engaging in two simultaneous careers as a musician and practicing electrical engineer, he toured the United States and Europe, and releasing a CD of his original compositions, gaining critical acclaim in the U.S., South America, and Europe. As an electrical engineer he designed products in medical diagnostics, automotive powertrain control, telecommunications, and consumer safety. His products have sold tens of millions, and saved thousands of lives. During the later stages of his 22 years in industry he "re-tooled", earning his M.S. and Ph.D. degrees in Computer Science from the Illinois Institute of Technology, focusing on communications network performance and adaptive systems on distributed systems such as clusters, Grids, and sensor networks. During this time he was heavily involved with systems and software design of Hybrid Fiber-Coax infrastructure in the telecommunications industry.

Dr. Evans works to understand the mechanisms that disrupt complex systems. His research has included the impact of communication performance degradation on parallel application run time. He has applied his research in adaptive computing systems to the areas of sensor networks in hydrologic applications and human physical activity monitoring. His explorations also include performance management of large-scale distributed hardware-in-the-loop simulations of vehicles, molecular dynamics simulations of nano-scale machining operations used in manufacturing, and molecular dynamics simulations of fire events. Recently Dr. Evans has been investigating hardware-in-the-loop simulations of data networks used in real-time applications related to audio and video delivery in live performance situations. He is currently investigating the use of artificial intelligence for use in live music composition and performance.

Since 2013, Dr. Evans has been dedicated to transforming higher education as a founding faculty fellow in the Polytechnic incubator. He has co-developed largely lecture-less learning experiences that cross-cut and balance STEM fields and the humanities for the purpose of developing learner cognitive and meta-cognitive competencies needed for life-long success in the 21st century. In 2015 he spearheaded the architecture and development of an innovative competency-based undergraduate program in Transdisciplinary Studies in Technology, the first of its kind at a major R1 university. The program has been approved by Purdue University and the state of Indiana, who called the program a "game changer", and was approved by Purdue's regional accrediting body in March, 2016.