Torsten Braun - University of Bern
Students: Spring 2023, unless noted otherwise, sessions will be virtual on Zoom.
User and Machine Authentication and Authorization Infrastructure for Distributed Testbeds
Jan 26, 2011
Download:

MP4 Video
Size:
446.5MB

Watch on YouTube
Abstract
The Wisebed wireless sensor network testbed provides a federated
experimentation facility covering several European universities. For
scalable management of access control we have designed and implemented a
single-sign-on and attribute-based authentication and authorization
infrastructure based on the Shibboleth software, which has been
developed by the Internet2 Middleware Initiative. Shibboleth is usually
used for protecting browser-based access of web resources. We have
designed and implemented an extension to protect web services using the
Simple Object Access Protocol. This extension allows both user and
machine authentication for web services. As a proof of concept, we
implemented a complete reservation system for sensor nodes in the
Wisebed test-bed federation. Two different user interfaces based on a
web page and an iPhone application have been implemented. Although
implemented for Shibboleth, the architecture can be easily adapted to
other authentication and authorization infrastructures.
About the Speaker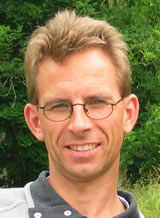 Torsten Braun got his Ph.D. degree from University of Karlsruhe
(Germany) in 1993. From 1994 to 1995 he has been a guest scientist at
INRIA Sophia-Antipolis (France). From 1995 to 1997 he has been working
at the IBM European Networking Centre Heidelberg (Germany) as a project
leader and senior consultant. He has been a full professor of Computer
Science at the University of Bern (Switzerland) since 1998 and director
of the Institute of Computer Science and Applied Mathematics at
University of Bern since 2007. He has been member of the SWITCH (Swiss
education and research network) board of trustees since 2001.
Ways to Watch

Watch Now!
Over 500 videos of our weekly seminar and symposia keynotes are available on our
YouTube Channel
. Also check out
Spaf's YouTube Channel
. Subscribe today!