Bilal Shebaro - Purdue University
Students: Spring 2022, unless noted otherwise, sessions will be virtual on Zoom.
You are Anonymous!!! Then you must be Lucky
Dec 05, 2012
Download:

MP4 Video
Size:
220.7MB

Watch on YouTube
Abstract
Services like online banking require high confidentiality due to the sensitivity of the data being transfered. As a result, online users have turned to anonymity services which offer identity protection and secure communication in their web transactions. While these services are secure and trustworthy, their popularity has attracted many attacks which result in the identification of the users. In addition, online applications are not developed with the users' anonymity in mind, which opens doors for more vulnerabilities. In this talk, I will present several attacks that anonymous users may not be aware of but which may jeopardize their anonymity.
About the Speaker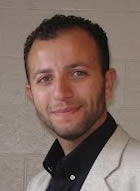 Bilal Shebaro is a Post Doctoral Research Associate at the Cyber Center of Purdue University. He received his Ph.D. in May 2012 from the Computer Science department at the University of New Mexico, in Albuquerque, NM, USA. His research interests are in digital forensics as well as data privacy and protection in computers and smartphones.
Ways to Watch

Watch Now!
Over 500 videos of our weekly seminar and symposia keynotes are available on our
YouTube Channel
. Also check out
Spaf's YouTube Channel
. Subscribe today!