Vince D'Angelo - SRC
Students: Spring 2022, unless noted otherwise, sessions will be virtual on Zoom.
Counter UAS Challenges and Technology
Sep 20, 2017
Download:

MP4 Video
Size:
123.4MB

Watch on YouTube
Abstract
Unmanned airborne systems (UAS) provide a wide range of capabilities in areas such as agriculture, environmental monitoring, disaster relief, delivery of goods, media & communications and surveillance. While these systems are producing numerous benefits today they also can be used in manners that enable a broad range of security concerns. This talk will introduce the some of the technical challenges concerning the use of UAS, and approaches for counter UAS (C-UAS). SRC's Silent Archer ™ system Counter-UAS System will also be introduced.
About the Speaker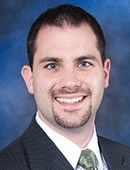 Vincent D'Angelo is an electrical engineer and program manager at SRC, Inc. He has broad experience in systems engineering, digital hardware, software engineering and program management. He is currently the manager of the Science Technology Engineering Leadership Rotational (STELR) program at SRC, of which he also graduated from in 2014. Along with managing the STELR program, Mr. D'Angelo is the lead systems engineer on a counter-drone system being developed for the US Army. The system is able to detect, track, and counter small unmanned airborne threats. As lead systems engineer Mr. D'Angelo utilizes his broad knowledge of radar systems, electronic warfare systems, and radio systems. Mr. D'Angelo has both a bachelor's degree and a master's degrees in Electrical Engineering from the Rochester Institute of Technology (RIT).
Ways to Watch

Watch Now!
Over 500 videos of our weekly seminar and symposia keynotes are available on our
YouTube Channel
. Also check out
Spaf's YouTube Channel
. Subscribe today!