Michael Kirkpatrick - Purdue University
Students: Spring 2023, unless noted otherwise, sessions will be virtual on Zoom.
Security Applications for Physically Unclonable Functions
Nov 17, 2010
Download:

MP4 Video
Size:
447.9MB

Watch on YouTube
Abstract
Physically unclonable functions (PUFs) are hardware structures that create unique characteristics for distinct copies of a device. Specifically, the physical nature of manufacturing a device introduces slight variations that can be neither controlled nor predicted. PUFs quantify these differences into a random one-way function. In our work, we have explored multiple application scenarios for integrating PUFs into security systems.
In the first application, we propose leveraging PUFs to bind access requests to known, trusted devices. This scheme also offers a lightweight key exchange protocol that can reduce the computational cost for low-power embedded devices. In our second work, we have designed PEAR, a portable authentication token based on PUFs that allows for privacy-preserving transactions with websites. Finally, we have created PUF ROKs, which are read-once cryptographic keys based on PUFs. In this talk, we will introduce these applications, highlighting the advantages of deploying PUFs over competing technologies, as well as presenting the results of our empirical and formal analyses of these prototypes.
About the Speaker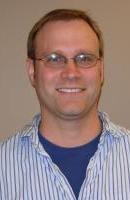 Michael S. Kirkpatrick is a Ph.D. candidate in the Department of Computer Sciences at Purdue University. His research interests lie in the realm of designing secure systems, with a special focus on the interactions between hardware, architectures, and operating systems. He received a M.S. in Computer Science and Engineering at Michigan State University in 2007 and a B.A. in Mathematics and Computer Science at Indiana University in 2001. In addition, he spent more than five years with IBM, primarily working in the area of semiconductor engineering and lithography.
Ways to Watch

Watch Now!
Over 500 videos of our weekly seminar and symposia keynotes are available on our
YouTube Channel
. Also check out
Spaf's YouTube Channel
. Subscribe today!