Michael Taylor - Rook Security
Students: Spring 2023, unless noted otherwise, sessions will be virtual on Zoom.
Secure Coding - Patterns and anti-patterns in the design & architecture of secure applications
Aug 24, 2016
Download:

MP4 Video
Size:
238.4MB

Watch on YouTube
Abstract
Applications are only as secure as the network architecture and operating systems in which they operate. It is only a matter of time before services, networks, or applications are targeted by bad actors even if they are not directly exposed to the public Internet. In this seminar we will discuss some of the patterns seen in secure application development and the anti-patterns that should be avoided. Then we will examine how to best implement these practices both as an individual and within organizations throughout the software development lifecycle.
About the Speaker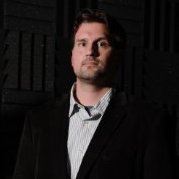 Michael Taylor is the lead software developer at Rook Security, an Indianapolis-based provider of global IT security solutions that monitors, detects, and remediates cybersecurity threats worldwide. Michael directs the development unit at Rook Security, which creates custom programs to enable the integration of disparate solutions in a client's existing inventory. Michael and his team also invest their efforts in the creation of new data analysis tools for Rook Security to gain new threat intelligence and make smarter security recommendations to its client base. He is an instructor at the Eleven-Fifty Academy and an active participant in the open source community. Michael earned his bachelor's degree in Information Technology from Western Governors University.
Ways to Watch

Watch Now!
Over 500 videos of our weekly seminar and symposia keynotes are available on our
YouTube Channel
. Also check out
Spaf's YouTube Channel
. Subscribe today!