Pedro Moreno Sanchez - Purdue University
Students: Spring 2022, unless noted otherwise, sessions will be virtual on Zoom.
Privacy-preserving payments in credit networks
Apr 13, 2016
Download:

MP4 Video
Size:
137.5MB

Watch on YouTube
Abstract
A credit network models trust between agents in a distributed environment and enables payments between arbitrary pairs of agents. With their flexible design and robustness against intrusion, credit networks form the basis of several Sybil-tolerant social networks, spam-resistant communication protocols, and payment systems.
In the first half of the talk, we introduce the concept of credit network and its application in the currently deployed Ripple payment system. We further characterize the privacy issues in Ripple as the result of clustering heuristics to group wallets based on observations on the publicly available Ripple network graph. In the second half of the talk, we show PrivPay, the first provably secure privacy-preserving payment protocol for credit networks. The distinguishing feature of PrivPay is the computation of the maximal credit between two agents without revealing any information about the credit network, the transaction or the agents themselves. Finally, we present our results on privacy-preserving payments on a distributed credit network, where each agent locally stores its own financial information.
About the Speaker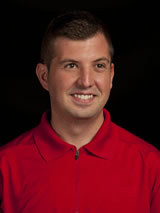 Pedro Moreno-Sanchez is a PhD student in the Department of Computer Science at Purdue University. His advisor is Prof. Aniket Kate. His current research focuses on the areas of security, privacy and reliability of credit network based systems such as Ripple. Previously, he also worked on network access control in distributed scenarios such as eduroam.
Before moving to Purdue University in August 2015, he started his PhD studies at Saarland University in 2013 under the supervision of Prof. Aniket Kate. Previously, he was an intern researcher at Philips Research Europe (The Netherlands) under the supervision of Dr. Oscar Garcia-Morchon and Dr. Rafael Marin-Lopez. He received his bachelors and masters from University of Murcia (Spain) in 2011 and 2013 respectively.
Ways to Watch

Watch Now!
Over 500 videos of our weekly seminar and symposia keynotes are available on our
YouTube Channel
. Also check out
Spaf's YouTube Channel
. Subscribe today!