Kent Seamons - Brigham Young University
Students: Spring 2022, unless noted otherwise, sessions will be virtual on Zoom.
Usable Secure Webmail for Grassroots Adoption
Mar 23, 2016
Download:

MP4 Video
Size:
165.2MB

Watch on YouTube
Abstract
Recent concerns about government surveillance have focused attention on secure communication tools for the masses. The security properties of these tools receive more attention than their usability properties. This talk will cover our recent effort to design a usable secure webmail system. We have conducted a number of studies to analyze existing tools and our own systems to determine whether these tools are usable by the masses to communicate securely.
Most recently, to determine whether secure email is ready for grassroots adoption, we conducted a laboratory user study that recruits pairs of novice users to install and use several of the latest systems to exchange secure messages. We will discuss both quantitative and qualitative results from 25 pairs of novice users as they use Pwm, Tutanota, and Virtru. Participants report being more at ease with this type of study and better able to cope with mistakes since both participants are "on the same page". We find that users prefer integrated solutions over depot-based solutions, and that tutorials are important in helping first-time users. Hiding the details of how a secure email system provides security can lead to a lack of trust in the system. Participants expressed a desire to use secure email, but few wanted to use it regularly and most were unsure of when they might use it.
About the Speaker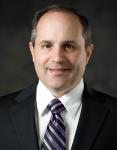 Dr. Kent Seamons is the Director of the Internet Security Research Lab in the Computer Science Department at BYU. His research interests are in usable security, privacy, authentication, identity management, and trust management. He received a PhD in Computer Science from Illinois. Prior to joining the faculty at BYU, he conducted research at the IBM Pittsburgh Lab where he was a co-inventor of trust negotiation. He has published over 50 peer-reviewed papers that have been cited over 4,300 times. Dr. Seamons has been awarded nearly $5 million in funding from NSF, DARPA, NASA, and industry. He is also a co-inventor on four patents in the areas of automated trust negotiation, single sign-on, and security overlays.
Ways to Watch

Watch Now!
Over 500 videos of our weekly seminar and symposia keynotes are available on our
YouTube Channel
. Also check out
Spaf's YouTube Channel
. Subscribe today!