Albert H. Teich - American Association for the Advancement of Science
Students: Spring 2023, unless noted otherwise, sessions will be virtual on Zoom.
Anonymity Online
Oct 22, 1999
Abstract
The Internet offers new opportunities for anonymous and pseudonymous communications. Some uses of online anonymity are unique and can be socially productive: political advocacy, counseling for health or psychological problems, and whistleblowing, for example. The cloak of anonymity can also facilitate socially unacceptable or criminal activities -- for example, libel, harrassment, and money laundering -- because of the difficulty in holding anonymous users accountable. Anonymous communication online has been growing as the Internet expands, and has been involved in an increasing number of court cases. Legislation seeking to ban or restrict it has also been introduced in a few jurisdictions.
The American Association for the Advancement of Science (AAAS) recently conducted a study of social, ethical, and legal aspects of online anonymity. The study included focus groups, an online survey, a number of commissioned papers, and a two-day interdisciplinary workshop. Among the findings were that anonymous communication online is morally neutral; that it should be considered a strong human and constitutional right; that online communities should be allowed to set their own policies on the use of anonymous communication; and that individuals should be informed about the extent to which their identity is disclosed online. This talk will discuss the results of the AAAS study and their implications for policymakers and Internet users.
About the Speaker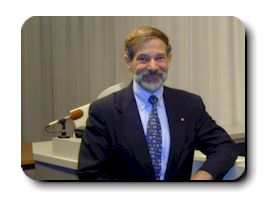 Albert H. Teich is Director of Science & Policy Programs at the American Association for the Advancement of Science (AAAS). In this position, which he has held since 1990, he is responsible for the Association's activities in science and technology policy and serves as its chief spokesman on science policy issues. Teich is well-known as a speaker on science and technology policy and is the author of numerous articles, reports, and book chapters. The 8th edition of his textbook, Technology and the Future, has just been published by Bedford/St. Martin's. The book was first published in 1972 and has been in print continuously for nearly 30 years. Other recent books include The Genetic Frontier: Ethics, Law and Policy (AAAS, 1994, co-editor with Mark S. Frankel) and Science Evaluation and Its Management (IOS Press, 1999, co-editor with Vaclav Paces and Ladislav Pivec), as well as the 1999 edition of the AAAS Science and Technology Policy Yearbook (AAAS 1999, senior editor).
Dr. Teich is quoted frequently in the press and has made many appearances on radio and television. He is a Fellow of AAAS and a member of the editorial advisory boards to the journals, Science Communication; Science, Technology, and Human Values; and Prometheus, as well as a consultant to government agencies, national laboratories, industrial firms, and international organizations. He chaired the advisory committee to the National Science Foundation's Division of Science Resources Studies from 1987 through 1990 and is currently a member of the Advisory Boards of the School of Public Policy at Georgia Tech, the School of Management and Technology at the University of Maryland, the Institute for Policy Research and Evaluation at Penn State, and the Loka Institute, as well as the Policy Council of the Association of Public Policy Analysis and Management.
Dr. Teich received a bachelor's degree in physics and a Ph.D. in political science, both from M.I.T. Prior to joining the AAAS staff in 1980, he held positions at George Washington University, the State University of New York, and Syracuse University. His home page may be found at
http://www.alteich.com/al
.
Ways to Watch

Watch Now!
Over 500 videos of our weekly seminar and symposia keynotes are available on our
YouTube Channel
. Also check out
Spaf's YouTube Channel
. Subscribe today!