Martin Sadler - HP
Students: Spring 2023, unless noted otherwise, sessions will be virtual on Zoom.
Security Research At HP Labs
Sep 05, 2001
Abstract
Industrial research labs sit between universities and product R&D. We illustrate some of the similarities and differences by considering the strategy that drives our work and a number of examples: our work on compartments and trusted operating systems that led to HP's recent Trusted Linux product, how we used our own virus to help deal with CodeRed, how we've built on recent developments in cryptography that challenge some of the conventional thinking about PKI, and how we're exploiting biological metaphors.

About the Speaker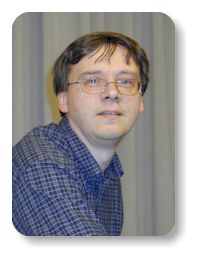 Martin Sadler leads the research group within HP Labs that focuses on trust, security and privacy. The group is based in Bristol, UK. His background includes software engineering and theoretical computing science, having been a lecturer at Imperial College, London; and telecommunications, having been part of the advisory group to Oftel (the UK\'s FCC) for recent numbering plan changes in the UK.
Ways to Watch

Watch Now!
Over 500 videos of our weekly seminar and symposia keynotes are available on our
YouTube Channel
. Also check out
Spaf's YouTube Channel
. Subscribe today!