Dr. Anand Singh - Alkami Technology
Students: Spring 2023, unless noted otherwise, sessions will be virtual on Zoom.
From Venture Backed Firm to an IPO - A CISO's Journey
Aug 30, 2023
Abstract


Establishing Cybersecurity discipline in an early stage, venture backed firm can be challenging. In early stages, staffing and budgeting can be minimal, while the cybersecurity needs may be intense. Once the company achieves a certain size, staffing and budgeting gets easier. However, a separate set of challenges creep in - (a) deploying a security regime to get ready for public markets; (c) meeting the needs of a very large number of customers; (d) stronger defense requirements since making a name for oneself also brings stronger scrutiny from attackers; and (e) a need to satisfy compliance regimes such as FFIEC, CCPA, etc.

In this lecture, Dr. Singh will cover all of these topics and more. He will discuss how to scale the security function of a rapidly growing organization during pre IPO and post IPO . He will also share key cybersecurity challenges faced by FinTech organizations.

About the Speaker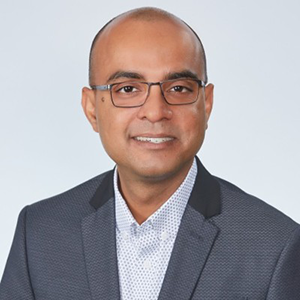 Anand is a seasoned cybersecurity executive with over 25 years of experience managing technology, security, privacy, and risk teams in a variety of verticals. His career spans Financial Services, Retail, Healthcare, Manufacturing, eCommerce, Cloud, and SaaS companies. These include UnitedHealth Group, Target Corporation, Alkami Technology, Caliber Home Loans, and PTC.
He is currently the Chief Information Security Officer (CISO) at Alkami Technology. Alkami's solutions enable financial institutions to outsmart the competition by providing the nation's best Cloud, SaaS, and PI centric digital banking platform. Alkami's mission is to be the gold standard in digital banking. More than 400 FIs and 15 million end users use Alkami's solutions. Anand is also a seasoned Board director with tenures at DaVinci Academy, CISO XC, and Dallas CISO Summit. 
Anand holds NACD.DC, CISM, and CISSP certifications. He has a PhD in Computer Science from University of Minnesota, MS in Computer Science from Purdue University, and B.Tech. in Computer Science and Engineering from Indian Institute of Technology. Anand is a proud boilermaker and is deeply attached to Purdue's mission and its goals.
Ways to Watch

Watch Now!
Over 500 videos of our weekly seminar and symposia keynotes are available on our
YouTube Channel
. Also check out
Spaf's YouTube Channel
. Subscribe today!