James Huffaker - Boeing
Students: Fall 2023, unless noted otherwise, sessions will be virtual on Zoom.
Cyber Security in Aviation
Sep 14, 2022
Download:

MP4 Video
Size:
534.9MB

Watch on YouTube
Abstract
Students: This is a hybrid event. You are encouraged to attend in person in STEW 050B (G52)
Common IT based Cyber techniques do not apply to many parts of the aviation industry. The aviation industry has to meet a number of Federal Aviation Regulations and using Industry provided standards show compliance to those regulations, perhaps for the life of the airplane after initial certification. Most all updates to airplanes require a certification activity, thus it takes considerable time to make any system changes. This certification process has been time tested and proved to have the right rigor leading to continued improved safety as the number of flights per day worldwide increases each year. Cyber security being an evolving threat must be considered in all system designs.
About the Speaker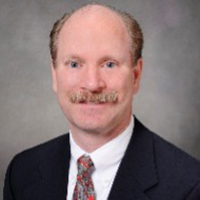 Jim Huffaker is a Senior Manager with Boeing Commercial Airplanes. A 30+ year veteran of Boeing,he leads a team that installs the Onboard Network Server (ONS) and/or Airplane Interface Device (AID) used by flight, maintenance, and cabin crews in all phases of flight. In addition, this team is working to offer a safe and secure wired and/or wireless connection to portable Electronic Flight Bags (EFBs) from the airplane installed server for real time data and off-board communications. His management experiences include leader of the Electromagnetic Effects design team on the 787, and leader of a team of engineers responsible for Electrical and Environmental Controls systems and Avionics systems in the Customer Aviation Services Organization for the 737, 747, 767, and 777 models. His work experience also includes leader of Avionics design for the 747-400 Onboard Maintenance System (OMS) Central Maintenance Computer (CMC) and the 777 OMS Central Maintenance Computing Function (CMCF), a component of the Airplane Information Management System(AIMS). Additionally, he remains an industry focal, and has served as the Boeing representative on the FAA Flight Data Recording (FDR) Aviation Rule making Advisory Committee (ARAC), as the Company's representative for Loadable Software and other AEEC/ARINC document creation teams, and as the Boeing Customer Services representative for Y2K.
Mr. Huffaker is a graduate of Purdue University with a BSEE,and was a Commissioned Officer in the USAF. In addition to his Space Systems Defense assignments while in the military, his responsibilities included Avionics design on the B-2, prior to joining Boeing.
Ways to Watch

Watch Now!
Over 500 videos of our weekly seminar and symposia keynotes are available on our
YouTube Channel
. Also check out
Spaf's YouTube Channel
. Subscribe today!