Students: Fall 2021, unless noted otherwise, sessions will be virtual on Zoom.
The Forgotten Information Assurance Professional - Educating the Senior IT Manager
Sep 26, 2001

PDF
Abstract
The US Government has recently authorized two new programs funded by the National Science Foundation and the Department of Defense to educate Information Assurance/Security professionals. These agencies are addressing the shortage of cyber professionals by developing a cadre of undergraduate and graduate students in computer science focused on information assurance and cyber security.

However, senior IT managers, many of them not well educated in this fast growing field, will manage these and other cyber security professionals. The resources needed by these new professionals to comply with the myriad security requirements of the Federal Government will be reviewed and funding authorized by senior IT managers.


Discussed will be the need to educate senior IT managers on information assurance/security, the Federal laws and regulations with which they must comply, and suggested improvements to university programs to address the cyber security knowledge of managers.



About the Speaker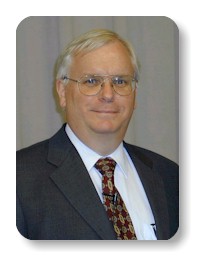 Dr. Robert Norris is Professor of Information Systems Management and Chair, Department of Information Operations and Technology, at the Information Resources Management College (IRMC) of National Defense University. He lectures and conducts research in information assurance and security, and he is a certified information systems auditor. Before coming to IRMC he was a Senior Analyst in the Accounting and Information Management Division of the US General Accounting Office. He received the Assistant Comptroller General's award for outstanding performance for his work on Medicare Y2K. Previously, he was an Assistant Professor of MIS in the College of Business Administration at the University of North Florida. He is a member of the editorial board of the Information Systems Control Journal and recently authored an article titled, Virtual Private Networking: Confidentiality on Public Networks for volume 3 this year. He did his doctoral studies at the University of Florida.
Ways to Watch

Watch Now!
Over 500 videos of our weekly seminar and symposia keynotes are available on our
YouTube Channel
. Also check out
Spaf's YouTube Channel
. Subscribe today!