Students: Fall 2021, unless noted otherwise, sessions will be virtual on Zoom.
Technical and legal approaches to spam
Sep 17, 1999
Abstract
Unsolicited bulk e-mail, commonly known as "spam," causes a variety of problems for network administrators and end users. Networks generally have policies that prohibit spam, but it is often difficult to enforce these policies, particularly against spam that originates on other networks.
A variety of technical responses to spam have been implemented, but most of these have met with at best limited success. Within the past three years several states and the U.S. government have considered legislation that would attempt to regulate spam, and a few states have enacted such laws. Most of the proposed and enacted laws, however, fail to address the fundamental problems with spam, and few of them have been designed to work in conjunction with technical solutions to the problem. Neither technical nor legal approaches alone are likely to produce a satisfactory solution to spam.

About the Speaker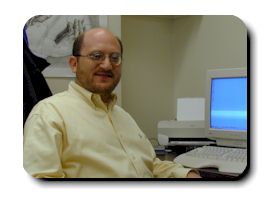 David Sorkin is a professor at the John Marshall Law School in Chicago, and is currently in residence at Purdue as a CERIAS visiting scholar. He is the associate director of John Marshall's Center for Information Technology and Privacy Law. He has written about legal aspects of unsolicited e-mail, Internet governance, Internet content filtering, informational privacy, and ATM surcharges. Among his current research projects is an analysis of bidding procedures in online auctions.
Ways to Watch

Watch Now!
Over 500 videos of our weekly seminar and symposia keynotes are available on our
YouTube Channel
. Also check out
Spaf's YouTube Channel
. Subscribe today!