Jack Daniel - Tenable
Students: Spring 2022, unless noted otherwise, sessions will be virtual on Zoom.
The Shoulders of InfoSec
Mar 24, 2021
Download:

MP4 Video
Size:
456.8MB

Watch on YouTube
Abstract
The nature of cybersecurity and modern life is such that we feel pressured to run just to keep up, this leaves us no time to look back and reflect on how we got where we are as an industry and field of study, nor to learn about the people who led the way.


In this presentation we will dig into the stories of some of the people who were foundational in the field we know call cybersecurity, some well-known, others obscure.
About the Speaker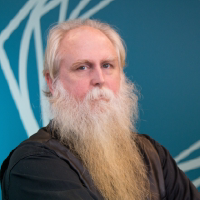 Jack Daniel is the Community Advocate for Tenable, is a co-founder of Security BSides, a community builder, storyteller, technologist, historian, mentor, and security professional. He has over 20 years' experience in network and system administration and security, and has worked in a variety of practitioner and management positions. Jack is a technology community activist, a podcaster, and a frequent speaker at technology and security events.
Ways to Watch

Watch Now!
Over 500 videos of our weekly seminar and symposia keynotes are available on our
YouTube Channel
. Also check out
Spaf's YouTube Channel
. Subscribe today!