Students: Fall 2021, unless noted otherwise, sessions will be virtual on Zoom.
Simple Encryption Algorithms And How To Break Them
Aug 29, 2001
Abstract
We will discuss ciphers such as the Caesar cipher, transposition cipher, simple substitution cipher, homophonic substitution cipher, polyalphabetic substitution cipher, and polygram substitution cipher. We will tell what methods may be used to break each of these ciphers.

About the Speaker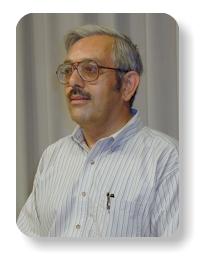 Before coming to Purdue, Professor Wagstaff taught at the Universities of Rochester, Illinois, and Georgia. He spent a year at the Institute for Advanced Study in Princeton. His research interests are in the areas of cryptography, parallel computation, and analysis of algorithms, especially number theoretic algorithms. He and J. W. Smith of the University of Georgia have built a special processor with parallel capability for factoring large integers.
Ways to Watch

Watch Now!
Over 500 videos of our weekly seminar and symposia keynotes are available on our
YouTube Channel
. Also check out
Spaf's YouTube Channel
. Subscribe today!