Helen Patton - Cisco
Students: Spring 2022, unless noted otherwise, sessions will be virtual on Zoom.
Navigating the Cybersecurity Profession: Essential Elements for a Satisfying Career
Nov 03, 2021
Download:

MP4 Video
Size:
1.0GB

Watch on YouTube
Abstract
Having a satisfying cybersecurity career can feel elusive, even for a seasoned cybersecurity professional. In this session, we'll talk about things that all security professionals, of all levels and backgrounds, need to know and do, in order to achieve professional success. We will cover:
The importance of networking, and how to leverage them to achieve your career goals

Continuous learning - when, how, and when is it too much?

Self-awareness, and why this is the basis for everything you do

Managing yourself vs. managing others - when to be a single contributor and when to run a team

Handling Security Stress - why does it happen, and what can be done about it

Leaving a legacy, what to do if you want to be remembered for more than the immediate job
About the Speaker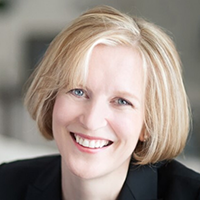 Helen Patton is an Advisory CISO at Cisco, where she shares security strategies with the security community. Previously she spent eight years as the CISO at The Ohio State University where she was awarded the 2018 ISE North American Academic/Public Sector Executive of the Year. Before joining Ohio State she spent ten years in risk and resiliency at JPMorganChase.
Helen actively encourages collaboration across and within industries, to enable better information security and privacy practices. She believes in improving diversity and inclusion in the workforce, and mentors people interested in pursuing careers in security, privacy and risk management. She advocates for more naps, less Sun Tzu, and is anti-bagpipes.
Helen has a Master's degree in Public Policy and has earned various industry certifications. She serves on the State of Ohio CyberOhio Advisory Board, the Manufacturing and Digital USA Cybersecurity Advisory Board, and the Ohio State University College of Electrical and Computer Engineering Industry Advisory Board. She is a faculty member for the Digital Director's Network, and the Educause Leadership Institute.


Ways to Watch

Watch Now!
Over 500 videos of our weekly seminar and symposia keynotes are available on our
YouTube Channel
. Also check out
Spaf's YouTube Channel
. Subscribe today!