Robert Denz - Riverside Research
Students: Fall 2023, unless noted otherwise, sessions will be virtual on Zoom.
About the Speaker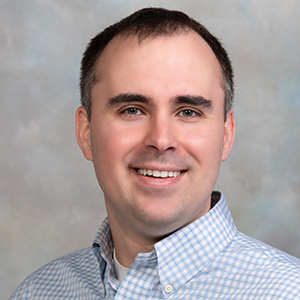 Dr. Robert Denz serves as the Director of the Secure and Resilient Systems group at Riverside Research. In this role, he leads a team of researchers who ensure software provenance, security, reliability, and resilience in systems. To achieve these objectives, the Secure and Resilient Systems group conducts innovative research in formal methods, AI-driven secure waveform design, and secure operating system implementations for the Department of Defense (DoD) and Intelligence Community (IC).
Dr. Denz has over 15 years of experience working on and leading cybersecurity and anti-tamper research programs for DARPA and the DoD. He was recently the Principal Investigator for DARPA Dispersed Computing, where he oversaw a multi-disciplinary team that delivered distributed resilient mesh routing protocols to the tactical edge. Dr. Denz also served as a research lead for DARPA Mission Resilient Clouds (MRC), contributed to the DARPA Clean-slate design of Resilient, Adaptive Secure Hosts (CRASH), and was an original designer of the Air Force Cross-Domain Access SecureView Hypervisor. Through these efforts, he gained extensive knowledge of x86 processor internals and secure operating systems.

Dr. Denz received his PhD in secure hypervisor and kernel design from the Thayer School of Engineering at Dartmouth College in 2016.
Ways to Watch

Watch Now!
Over 500 videos of our weekly seminar and symposia keynotes are available on our
YouTube Channel
. Also check out
Spaf's YouTube Channel
. Subscribe today!