Steven Furnell -
University of Nottingham in the United Kingdom
Students: Fall 2021, unless noted otherwise, sessions will be virtual on Zoom.
Cybersecurity Skills – Easy to say, harder to recognise?
Apr 28, 2021
Download:

MP4 Video
Size:
650.1MB

Watch on YouTube
Abstract
There is no doubt that cybersecurity has risen up the agenda in terms of visibility and importance. Everybody wants it. But do they really know what they want? What does cybersecurity include, and to what extent do qualifications and certifications that claim to cover it actually do so? This talk examines what cybersecurity means in terms of the contributing topics, and in particular how these topics can end up looking substantially different depending upon what source we use as our reference point. The discussion then proceeds to examine how this has knock-on impacts in terms of the qualifications and certifications that may be held by our current and future workforce. All are labelled as 'cybersecurity', but to what extent are they covering it, and how can those that need support tell the difference?
About the Speaker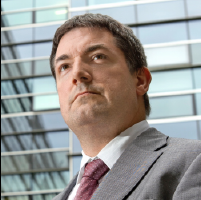 Steven Furnell is a professor of cyber security at the University of Nottingham in the United Kingdom. He is also an Adjunct Professor with Edith Cowan University in Western Australia and an Honorary Professor with Nelson Mandela University in South Africa. His research interests include usability of security and privacy, security management and culture, and technologies for user authentication and intrusion detection. He has authored over 330 papers in refereed international journals and conference proceedings, as well as books including Cybercrime: Vandalizing the Information Society and Computer Insecurity: Risking the System. Prof. Furnell is the current Chair of Technical Committee 11 (security and privacy) within the International Federation for Information Processing, and a member of related working groups on security management, security education, and human aspects of security. He is the editor-in-chief of Information and Computer Security, as well as an associate editor for various other journals including Computers & Security and The Computer Journal. His activities also include extensive contributions to international conferences in the security field, including keynote talks, event chairing, and programme committee memberships. In terms of professional affiliations, Prof. Furnell is a senior member of the IEEE and the ACM, and a fellow of BCS, the Chartered Institute for IT. He is also a Fellow and board member of the Chartered Institute of Information Security and chairs the academic partnership committee.


Ways to Watch

Watch Now!
Over 500 videos of our weekly seminar and symposia keynotes are available on our
YouTube Channel
. Also check out
Spaf's YouTube Channel
. Subscribe today!