Melissa Dark - DARK Enterprises, Inc.
Students: Spring 2023, unless noted otherwise, sessions will be virtual on Zoom.
Building the Next Generation Cybersecurity Workforce: Progress and Challenges
Jan 12, 2022
Download:

MP4 Video
Size:
488.1MB

Watch on YouTube
Abstract
This talk explores over 20 years of building the cybersecurity workforce in the United States with a focus on the evolution, progress made, and challenges ahead.
About the Speaker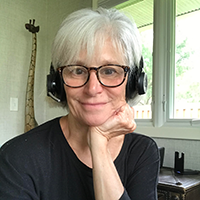 Dr. Melissa Dark has worked in cybersecurity education and workforce development for the past 20 years. Her early work in cybersecurity education focused on the graduate level and has progressively grown down to community college, and now high school, in response to two needs: robust cybersecurity literacy among all cybercitizens and closing the cybersecurity workforce gap. In 2015, she founded DARK Enterprises, Inc., a non-profit which advances the mission of developing, supporting, and stewarding cybersecurity education initiatives in the United States.


Ways to Watch

Watch Now!
Over 500 videos of our weekly seminar and symposia keynotes are available on our
YouTube Channel
. Also check out
Spaf's YouTube Channel
. Subscribe today!