Gene Kim - Tripwire
Students: Spring 2023, unless noted otherwise, sessions will be virtual on Zoom.
Open Source Issues and Opportunities for Tripwire
Jan 21, 2000
Download:

MP4 Video
Size:
214.1MB

Watch on YouTube
Abstract
Tripwire has a long history of openly available source, having been created at Purdue University in 1992 as a publicly available security tool. It has been created into an industrial strength tool, and has been successful in protecting critical enterprise processes in business and government.
One of the decisions we made was to use a conventional shrink-wrapped software model -- in other words, source code was no longer readily available to the public. Without question, this has been a smooth and successful transition. Tripwire v2.0 provided a variety of additional compelling features so that customers have embraced the new product.
However, there were some things that happened along the way that didn't quite go as planned. And some things were just were downright surprising.
This presentation will address some of the consequences of having a closed source product, and describe some issues in considerable detail. Then, possible "open source" opportunities will be presented, with all sorts of benefits discussed, evaluated, and some discarded. Some perceived dangers are mulled over, and also evaluated. Audience participation will be encouraged.
About the Speaker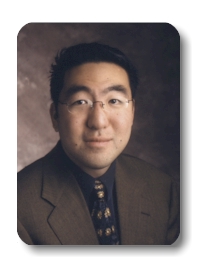 Gene Kim is the chief technology officer and co-founder of Tripwire(tm), Inc. In 1992 at Purdue University, he co-authored the Tripwire file integrity assessment software with Dr. Gene Spafford. Kim is widely published on computer security, operating systems and networking in Usenet, ACM and IEEE publications and is a frequent speaker at industry conferences. He holds an M.S. in computer science from University of Arizona and a B.S. in computer sciences from Purdue University.
Ways to Watch

Watch Now!
Over 500 videos of our weekly seminar and symposia keynotes are available on our
YouTube Channel
. Also check out
Spaf's YouTube Channel
. Subscribe today!