Chris Clifton - The MITRE Corporation
Students: Spring 2023, unless noted otherwise, sessions will be virtual on Zoom.
Developing Custom Intrusion Detection Filters Using Data Mining
Dec 10, 1999
Abstract
Detecting intrusions requires analyzing vast amounts of network traffic. Data mining technology exists to analyze vast amounts of data. The connection appears obvious; as evidenced by the recent KDD'99 classifier learning contest. In this talk, I will discuss possible applications of data mining to intrusion detection, and highlight possible pitfalls.

We are approaching this from the perspective that we must build on, not supplant, existing intrusion detection work. I will present an overview of and preliminary results from a new project in this area. We are using generalized frequent episodes to analyze intrusion detection system output. This will enable development of site-specific filters to reduce the flow of information from intrusion detection systems to manageable levels.

About the Speaker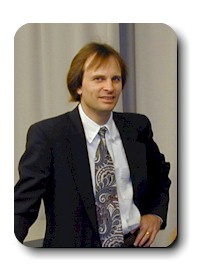 Dr. Clifton is a Principal Scientist in the Information Technology Center at MITRE. He received his Ph.D. from Princeton University in 1991, and his Bachelor's and Master's degrees from the Massachusetts Institute of Technology in 1986. Prior to joining MITRE in 1995, he was an Assistant Professor of Computer Science at Northwestern University. His research interests include data mining, database support for text, and heterogeneous databases.
Ways to Watch

Watch Now!
Over 500 videos of our weekly seminar and symposia keynotes are available on our
YouTube Channel
. Also check out
Spaf's YouTube Channel
. Subscribe today!