Jeremiah Sahlberg - Tevora
All seminars for Fall 2020 will be held virtually. (No in-person classroom)
"From Compliance in the Classroom to Compliance on the Street, Important Lessons That Every Cybersecurity Professional Must Know"
Aug 26, 2020
Download:

MP4 Video
Size:
280.8MB

Watch on YouTube
Abstract
From compliance in the classroom to compliance on the street, important lessons that every cybersecurity professional should know. We'll cover proven approaches for compliance and risk assessment for a variety of industries, and present specific scenarios and strategies for addressing real challenges facing organizations with PCI, HITRUST, FedRAMP, CMMC and Privacy. Below are some of the examples that we will cover.
Scope creep (All)
Setting deadlines and addressing missing evidence (All)
Building out compensating controls (PCI)
Conflict of Interest (FedRAMP)
Internal Organizational Politics (Risk Assessment)
Defensive Interviewees(All)
Ethics and Responsible Reporting (All)
About the Speaker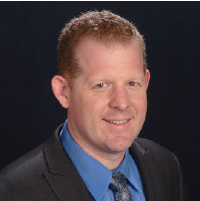 Jeremiah Sahlberg is the Managing Director--Federal, Third Party Risk at Tevora and has more than 20 years of security experience. Sahlberg is an executive security consultant and advises clients on establishing security programs and compliance management. He holds CISSP, CISM, PCI QSA and HITRUST certifications.
Previously, Sahlberg held theSenior Director of Protect Operations at NBC Universal and was the CISO for Tekmark Global Solutions.
Sahlberg has presented at Evanta(2019), NCUA-ISAO (2018), NCTA (2017), SINET (2016), New York State Cyber Security Conference (2014 & 2012), and Nevada Digital Government Summit(2010). He guest lectures at NPower and sits on various Boards.


Ways to Watch

Watch Now!
Over 500 videos of our weekly seminar and symposia keynotes are available on our
YouTube Channel
. Also check out
Spaf's YouTube Channel
. Subscribe today!