- Purdue University
Students: Spring 2023, unless noted otherwise, sessions will be virtual on Zoom.
Barrett Caldwell
Aug 23, 2023
Abstract to be added later
About the Speaker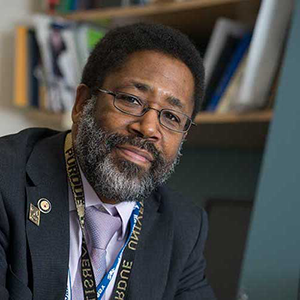 Barrett S. Caldwell, PhD is a Professor of Industrial Engineering (and Aeronautics & Astronautics, by courtesy) at Purdue University. His PhD (Univ. of California, Davis, 1990) is in Social Psychology, and BS degrees in Aeronautics and Astronautics and Humanities (MIT, 1985). His research team is the Group Performance Environments Research (GROUPER) Laboratory. With over 200 publications, Prof. Caldwell and GROUPER examine and improve how people get, share, and use information well in settings including aviation, critical incident response, healthcare, and spaceflight operations.
Ways to Watch

Watch Now!
Over 500 videos of our weekly seminar and symposia keynotes are available on our
YouTube Channel
. Also check out
Spaf's YouTube Channel
. Subscribe today!