Gene Kim - Tripwire
Students: Spring 2023, unless noted otherwise, sessions will be virtual on Zoom.
Security from a non-Computer Science Point of View --- Twenty Things I Wish I Had Understood Better as an Undergraduate Researcher
Jan 30, 2002
Abstract
In my previous presentations, I've described how many computing problems are blamed on the computer security symptoms, while the underlying disease is misunderstood, if acknowledged at all. In the last ten years since co-authoring Tripwire with Dr. Spafford, my security interests have not strayed much from the area of integrity, but where those technologies get applied and change the way things are done has been full of surprises. But, maybe they shouldn't have been so surprising, if I had understood some of Spaf's key principles better while I was an undergraduate student at Purdue.

In this presentation, I am going to present twenty concepts I wish I had understood better as an undergraduate researcher. They hinge around three themes: computer security as a multidisciplinary vocation, business forces and relationships that must always be satisfied to maintain (let alone change) status quo, and the various roles of technologists in industry.


About the Speaker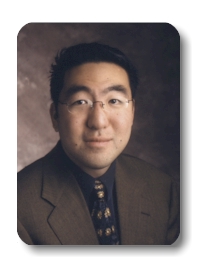 Gene Kim is the chief technology officer and co-founder of Tripwire(tm), Inc. In 1992, he co-authored the Tripwire integrity assessment software technology while at Purdue University with Dr. Gene Spafford. Gene is widely published on computer security, operating systems and networking in Usenet, ACM and IEEE publications and is a frequent speaker at industry conferences. He holds an M.S. in computer science from University of Arizona and a B.S. in computer sciences from Purdue University.
Most recently, Gene is co-chair of SANS\'s newest technical conference, Auditable Security Controls That Work, called one of their most important initiatives for 2003.
Gene loves visiting his alma mater each semester, but is still concerned that he still owes the money for parking tickets.
Ways to Watch

Watch Now!
Over 500 videos of our weekly seminar and symposia keynotes are available on our
YouTube Channel
. Also check out
Spaf's YouTube Channel
. Subscribe today!