Courtney Falk - CERIAS, Purdue University
Students: Fall 2023, unless noted otherwise, sessions will be virtual on Zoom.
The Bride of the Pod People
Oct 25, 2023
Download:

MP4 Video
Size:
269.4MB

Watch on YouTube
Abstract
Courtney Falk will discuss his ongoing research into Pod People, the ongoing search-engine optimization spam campaign. This talk combines threat hunting and threat intelligence with real-world applications including insights into how cybercriminals work and how organizations can collaborate. All publicly-accessible indicators collected by this project are published online to contribute to the good of the commons.
About the Speaker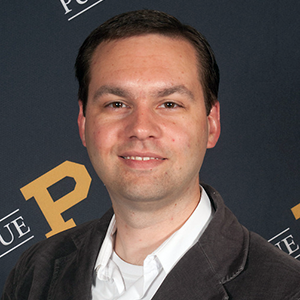 Dr. Courtney Falk is an information security professional with over fifteen years of experience in the government, academic, and public sectors.  He earned his doctorate of philosophy from Purdue University in the interdisciplinary information security program.  When Courtney is not researching critical infrastructure for Purdue, he enjoys painting miniature figures and playing tabletop war games.
Ways to Watch

Watch Now!
Over 500 videos of our weekly seminar and symposia keynotes are available on our
YouTube Channel
. Also check out
Spaf's YouTube Channel
. Subscribe today!