Bharat Bhargava - Purdue University
Students: Spring 2023, unless noted otherwise, sessions will be virtual on Zoom.
Data Warehousing
Nov 01, 2000
Abstract to be added later
About the Speaker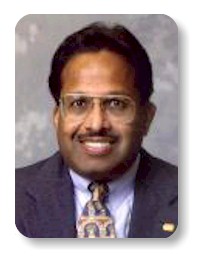 Bharat Bhargava is a professor of Computer Science at Purdue University since 1984. Professor Bhargava's research involves both theoretical and experimental studies in secure and reliable distributed systems. His research group has implemented a robust and adaptable distributed database system called RAID, an adaptable video conferencing system and is involved in networking research using ideas of active routers, diffserv, and mobileIP. Prof. Bhargava has conducted experiments in large scale distributed systems, communications, authentication, key management, fault-tolerance and Quality of Service. His current interests are in secure mobile systems, multimedia security and QoS as a security parameter.
Professor Bhargava was the chairman of the IEEE Symposium on Reliable and Distributed Systems held at Purdue in October 1998. Professor Bhargava is on the editorial board of three international journals. In the 1988 IEEE Data Engineering Conference, he and John Riedl received the best paper award for their work on "A Model for Adaptable Systems for Transaction Processing." Professor Bhargava is a fellow of Institute of Electrical and Electronics Engineers and Institute of Electronics and Telecommunication Engineers. He has been awarded the charter Gold Core Member distinction by IEEE Computer Society for his distinguished service. He received Outstanding Instructor Awards, from the Purdue chapter of the ACM in 1996 and 1998. He has received IEEE Technical Achievement award for his contributions to foundations of adaptability in communication and distributed systems in 1999.
Ways to Watch

Watch Now!
Over 500 videos of our weekly seminar and symposia keynotes are available on our
YouTube Channel
. Also check out
Spaf's YouTube Channel
. Subscribe today!