Ning Zhang - Washington University in St. Louis
Students: Spring 2023, unless noted otherwise, sessions will be virtual on Zoom.
Security and Privacy in the Cyber-physical World
Oct 26, 2022
Download:

MP4 Video
Size:
190.2MB

Watch on YouTube
Abstract
Students: This is a hybrid event. You are encouraged to attend in-person in STEW G-52

As computing advances are making profound changes in our society, they also expose us to new security threats. While the impact of cyber attacks was often in our digital life in the past, our cyber world is increasingly intertwined with the physical world. Compromised safety-critical systems or critical infrastructures can have life and death implications. In this talk, I will highlight two research directions within my research group. First, on the system security front, I will discuss our efforts to ensure system availability on safety-critical embedded systems. Second, on the cyber-physical security front, I will present our recent work on IoT security. Finally, I will discuss our ongoing work and future directions.
About the Speaker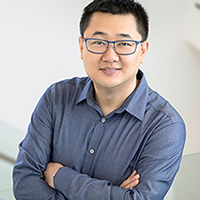 Dr. Ning Zhang leads the Computer Security and Privacy Laboratory (CSPL) at Washington University in St. Louis. Before joining Washington University, he was previously a principal cyber engineer/researcher and technical lead at Raytheon from 2007 to 2018. Ning's research focus is system security and cyber-physical security. Ning received his PhD degree from Virginia Polytechnic Institute and State University and MS/BS from the University of Massachusetts - Amherst.


Ways to Watch

Watch Now!
Over 500 videos of our weekly seminar and symposia keynotes are available on our
YouTube Channel
. Also check out
Spaf's YouTube Channel
. Subscribe today!