Cory Doctorow - Electronic Frontier Foundation
Students: Spring 2022, unless noted otherwise, sessions will be virtual on Zoom.
Technology, Self-Determination, and the Future of the Future
Feb 17, 2021
Download:

MP4 Video
Size:
1.5GB

Watch on YouTube
Abstract
Self-determination is the key to human thriving; it's also the enemy of both dictatorships and monopolies. It's no coincidence that commercial imperatives of tech monopolies create the infrastructure for political oppression. The public-private-partnership from hell looks like this: companies install surveillance and other system of control to extract higher rents from their customers and ward off competitors. Then states seize that surveillance and control apparatus to gain and consolidate power.
That's the bad news. The good news is that it means that those of us fighting dictatorships have natural allegiances with those fighting monopolies -- and vice versa.
About the Speaker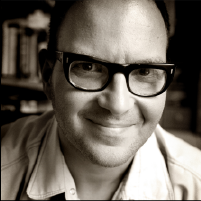 Cory Doctorow (craphound.com) is a science fiction author, activist, and journalist. He is the author of RADICALIZED and WALKAWAY, science fiction for adults, a YA graphic novel called IN REAL LIFE, the nonfiction business book INFORMATION DOESN'T WANT TO BE FREE, and young adult novels like HOMELAND, PIRATE CINEMA and LITTLE BROTHER. His latest book is POESY THE MONSTER SLAYER, a picture book for young readers. His next book is ATTACK SURFACE, an adult sequel to LITTLE BROTHER. He maintains a daily blog at Pluralistic.net. He works for the Electronic Frontier Foundation, is a MIT Media Lab Research Affiliate, is a Visiting Professor of Computer Science at Open University, a Visiting Professor of Practice at the University of North Carolina's School of Library and Information Science and co-founded the UK Open Rights Group.
Born in Toronto, Canada, he now lives in Los Angeles.
Photo source:
https://en.wikipedia.org/wiki/Cory_Doctorow#/media/File:Cory_Doctorow_portrait_by_Jonathan_Worth_2.jpg"
by Jonathan Worth
Ways to Watch

Watch Now!
Over 500 videos of our weekly seminar and symposia keynotes are available on our
YouTube Channel
. Also check out
Spaf's YouTube Channel
. Subscribe today!