Santiago Torres-Arias - Purdue University
Students: Spring 2022, unless noted otherwise, sessions will be virtual on Zoom.
Practical software Supply Chain Security and Transparency
Mar 17, 2021
Download:

MP4 Video
Size:
350.8MB

Watch on YouTube
Abstract
The software development process, or software supply chain, is quite complex and involves a number of independent actors. Due to this ever-growing complexity has led to various software supply chain compromises: from XCodeGhost injecting malware on millions of apps, to the highly-publicized SolarWinds Compromise. In this talk, Santiago will introduce various research challenges, as well as attempts from both Open Source and Industry --- such as SigStore, CoSign and in-toto --- to protect millions of users across the globe.
About the Speaker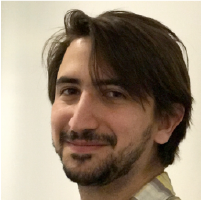 Dr. Torres-Arias' current research focuses on securing the software development life-cycle. Previously, his research focused on secure password storage mechanisms and update systems. He is the team lead of in-toto, a framework to secure the software development life-cycle, as well as PolyPasswordHasher, a password storage mechanism that's incredibly resilient to offline password cracking. He also contributes to The Update Framework (TUF), which is the software update system being integrated on a variety of projects like Docker, CPAN, and others.
Ways to Watch

Watch Now!
Over 500 videos of our weekly seminar and symposia keynotes are available on our
YouTube Channel
. Also check out
Spaf's YouTube Channel
. Subscribe today!