Laura Thomas - ColdQuanta
All seminars for Spring 2021 will be held virtually. (No in-person classroom)
National Security Implications of Quantum Technology
Jun 23, 2021
Abstract to be added later
About the Speaker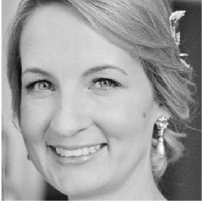 Laura Thomas is the Senior Director of National Security Solutions at ColdQuanta, a quantum sensing and computing company. She is a former U.S. Central Intelligence Agency (CIA) case officer and Chief of Base who led sensitive programs at CIA Headquarters and abroad in multiple, international assignments. She is a subject matter expert on the intersection of emerging technology and national security. She has served over 15 years in national security and leadership roles, working extensively across the U.S. intelligence community, National Security Council, U.S. Department of State, U.S. Department of Defense, U.S. Congress, and with foreign partners.
Ways to Watch

Watch Now!
Over 500 videos of our weekly seminar and symposia keynotes are available on our
YouTube Channel
. Also check out
Spaf's YouTube Channel
. Subscribe today!