Lorrie Cranor - Carnegie Mellon University, CyLab
Students: Fall 2021, unless noted otherwise, sessions will be virtual on Zoom.
Security and Privacy for Humans
Dec 09, 2020
Download:

MP4 Video
Size:
583.8MB

Watch on YouTube
Abstract
Traditionally, security and privacy research focused mostly on technical mechanisms and was based on the naive assumptions that Alice and Bob were capable, attentive, and willing to jump through any number of hoops to communicate securely. However, about 20 years ago that started to change when a seminal paper asked "Why Johnny Can't Encrypt" and called for usability evaluations and usable design strategies for security. Today a substantial body of interdisciplinary literature exists on usability evaluations and design strategies for both security and privacy. Nonetheless, it is still difficult for most people to encrypt their email, manage their passwords, and configure their social network privacy settings. In this talk I will highlight some of the lessons learned from the past 20 years of usable privacy and security research, and explore where the field might be headed.
About the Speaker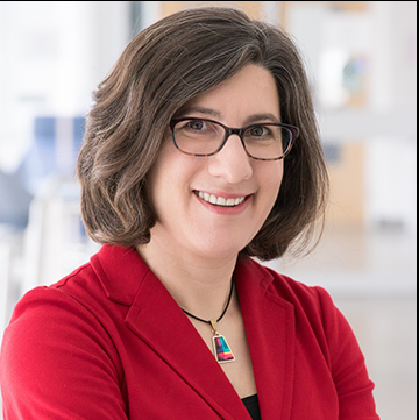 Lorrie Faith Cranor is the Director and Bosch Distinguished Professor in Security and Privacy Technologies of CyLab and the FORE Systems Professor of Computer Science and of Engineering and Public Policy at Carnegie Mellon University. She also directs the CyLab Usable Privacy and Security Laboratory (CUPS) and co-directs the MSIT-Privacy Engineering masters program. In 2016 she served as Chief Technologist at the US Federal Trade Commission. She is also a co-founder of Wombat Security Technologies, Inc, a security awareness training company that was acquired by Proofpoint. She has authored over 200 research papers on online privacy, usable security, and other topics. She has played a key role in building the usable privacy and security research community, having co-edited the seminal book Security and Usability and founded the Symposium On Usable Privacy and Security (SOUPS). She has served on a number of boards and working groups, including the Electronic Frontier Foundation Board of Directors, the Computing Research Association Board of Directors, and the Aspen Institute Cybersecurity Group. In her younger days she was honored as one of the top 100 innovators 35 or younger by Technology Review magazine. More recently she was elected to the ACM CHI Academy, named an ACM Fellow for her contributions to usable privacy and security research and education, and named an IEEE Fellow for her contributions to privacy engineering. She has also received an Alumni Achievement Award from the McKelvey School of Engineering at Washington University in St. Louis, the 2018 ACM CHI Social Impact Award, the 2018 International Association of Privacy Professionals Privacy Leadership Award, and (with colleagues) the 2018 IEEE Cybersecurity Award for Practice. She was previously a researcher at AT&T-Labs Research and taught in the Stern School of Business at New York University. She holds a doctorate in Engineering and Policy from Washington University in St. Louis. In 2012-13 she spent her sabbatical as a fellow in the Frank-Ratchye STUDIO for Creative Inquiry at Carnegie Mellon University where she worked on fiber arts projects that combined her interests in privacy and security, quilting, computers, and technology. She practices yoga, plays soccer, walks to work, and runs after her three teenagers.
Ways to Watch

Watch Now!
Over 500 videos of our weekly seminar and symposia keynotes are available on our
YouTube Channel
. Also check out
Spaf's YouTube Channel
. Subscribe today!