Donn Parker - SRI Consulting
Students: Spring 2023, unless noted otherwise, sessions will be virtual on Zoom.
Information Security, a Folk Art in Need of an Upgrade
Nov 12, 1999
Download:

MP4 Video
Size:
1.3GB

Watch on YouTube
Abstract
Information security is an inarticulate, incoherent, incomplete, incorrect folk art attempting to preserve confidentiality, integrity, and availability (CIA) of information from destruction, disclosure, use, and modification (DDUM). This CIA/DDUM framework is the equivalent of alchemy in the middle ages when the elements consisted of fire, water, earth, and air. We must have security based on a coherent and complete framework model for stopping irrational cybercriminals. We must replace security risk reduction, an unmeasurable negative goal, with achieving standards of due care consistent with the new view of security as an enabling function.
About the Speaker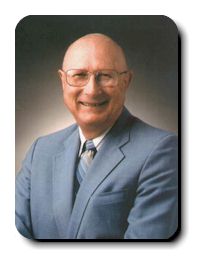 Donn B. Parker (1929-2021), an emeritus senior consultant at SRI Consulting, has spent 30 of his 47 years in the computer field doing research on computer crime, and consulting, writing, and lecturing on information security. He is the founder at SRI of I-4 serving more than 75 of the largest multinational corporations in their security for 14 years. He has written six books. His newest book, "Fighting Computer Crime: A New Framework for Protecting Information," (Wiley, 1998) is an international best seller. He received the ISSA Individual Achievement Award, the United States National Computer Systems Security Award, the Aerospace Computer Security Distinguished Lecturer Award, and the MIS Infosecurity Magazine Lifetime Achievement Award. In September 1999, The Information Security Magazine profiled him as a pioneer in information security.
Ways to Watch

Watch Now!
Over 500 videos of our weekly seminar and symposia keynotes are available on our
YouTube Channel
. Also check out
Spaf's YouTube Channel
. Subscribe today!