Jim Richberg - Fortinet
All seminars for Spring 2021 will be held virtually. (No in-person classroom)
Election Security in the Age of COVID-19: Risk Management in the face of a "Perfect Storm"
Jul 01, 2020
Download:

MP4 Video
Size:
229.9MB

Watch on YouTube
Abstract
Digital Transformation has fundamentally affected the conduct of elections since 2000. This webinar shares the perspective of a former senior Federal official who worked to help secure US elections against foreign interference during a 30+ year career in the US Government and who now works as a Chief Information Security Officer for a leading global cyber and network security company. This presentation will provide both background knowledge applicable to a general audience as well as advice and recommendations for government officials and their partners who are charged with carrying out elections. Topics covered in this webinar include:
· Identifying key challenges in electoral integrity, especially the importance of public perception and voter confidence.Explore why and how securing elections differs from classic' information security in its complexity and solutions.
· Describing the "perfect storm" of colliding factors in the 2020 elections. We faceCOVID-19 related challenges ranging from public health concerns to added complexity and cost—and a pivot to mass mail-in voting is likely to both require process and technology changes and put stress on some of the most fragile parts of the existing election infrastructure. The expected surge of mail-in paper ballots in 2020 doesn't make cybersecurity irrelevant;if anything, it heightens its importance.
Dealing with these challenges is a risk management problem; so the webinar will provide recommendations on 'doing with less' – ranging from which parts of the problem to address first to how to harness the power of IT and leverage partnerships.
About the Speaker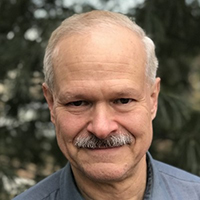 Jim Richberg's role as a Fortinet CISO leverages his 30+ years' experience leading and driving innovation in cybersecurity, threat intelligence, and cyber strategy & policy for the US Government and international partners.
Prior to joining Fortinet, he served as the National Intelligence Manager for Cyber, the senior Federal Executive focused on cyber intelligence within the $80B+/100,000employee US Intelligence Community (IC). He led creation and implementation of cyber strategy for the 17 departments and agencies of the IC, set integrated priorities on cyber threat, and served as Senior Advisor to the Director of National Intelligence (DNI) on cyber issues. He brings a broad enterprise-level approach to cybersecurity honed as a member of the Executive team which created and oversaw implementation of the multi-billion dollar whole-of-government Comprehensive National Cybersecurity Initiative(CNCI) that generated new Government cyber capability and enhanced cybersecurity in the private sector and critical infrastructure.
Mr. Richberg's broad operational experience –including his 20 years at CIA-- gives him practical insight into difficult cyber problems ranging from advanced threat capabilities to supply chain integrity and election security. He has extensive experience engaging with audiences ranging from Heads of State and CEO's to analysts and IT staff. He brings a strong focus on strategic problem solving (identify and solve the key problem vs. the most visible one) and on framing complex problems in comprehensible terms that facilitate analysis and formulation of solutions.
Ways to Watch

Watch Now!
Over 500 videos of our weekly seminar and symposia keynotes are available on our
YouTube Channel
. Also check out
Spaf's YouTube Channel
. Subscribe today!