Jeremy Rasmussen
Students: Fall 2021, unless noted otherwise, sessions will be virtual on Zoom.
The Changing Cybersecurity Threatscape
Aug 25, 2021
Download:

MP4 Video
Size:
849.7MB

Watch on YouTube
Abstract
During the height of the pandemic, it's estimated that digital transformation advanced by as much as seven years, opening the door for hybrid and remote working solutions to thrive. But, the increase in remote work also revealed new threats to devices and applications. In this session, we will discuss:
• The post-COVID world and "Zero Trust"
• Trusted software becoming less trustworthy
• The surprising ways ransomware launches
• Identifying Web/SSL VPN vulnerabilities in firewalls
• Application of AI and ML in cybersecurity
• Countermeasures used to combat these issues
About the Speaker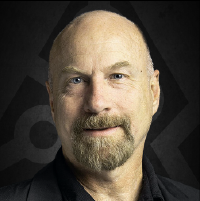 Jeremy Rasmussen is a Cybersecurity Expert (Military, Defense, and Private Sector) with 24+ years of experience in developing secure communications systems and providing cybersecurity consulting services throughout the world. Jeremy graduated from college with a Bachelor of Science degree in Computer Science, and holds a Master's Degree in Engineering Management, both from the University of South Florida. Jeremy is also a certified CISSP and White-Hat Ethical Hacker.
Ways to Watch

Watch Now!
Over 500 videos of our weekly seminar and symposia keynotes are available on our
YouTube Channel
. Also check out
Spaf's YouTube Channel
. Subscribe today!