Wendy Nather - CISCO
Students: Fall 2023, unless noted otherwise, sessions will be virtual on Zoom.
CERIAS Security Symposium Closing Keynote
Mar 29, 2023
Download:

MP4 Video
Size:
127.0MB

Watch on YouTube
Abstract
"What Do We Owe One Another In Cybersecurity?"
As the cybersecurity ecosystem evolves, we understand more about how interconnected we are: the ripple effects from breaches, the fact that supply chains aren't discrete lines but rather a web, and that mapping our vulnerabilities is harder than we thought. In this session, Wendy Nather will talk about the concept of civic duty on the Internet — not just sporadic charity efforts or "nice to have" information sharing, but the social norms and obligations we should face together if we want a sustainable world of technology. Shared risk requires shared defense.
About the Speaker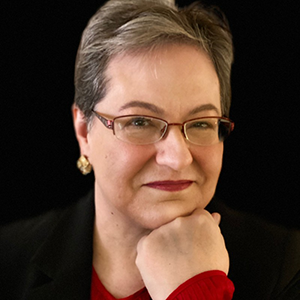 Wendy Nather leads the Advisory CISO team at Cisco. She was previously the Research Director at the Retail ISAC, and Research Director of the Information Security Practice at 451 Research. Wendy led IT security for the EMEA region of the investment banking division of Swiss Bank Corporation (now UBS), and served as CISO of the Texas Education Agency. She was inducted into the Infosecurity Europe Hall of Fame in 2021. Wendy serves on the advisory board for Sightline Security. She is a Senior Fellow at the Atlantic Council's Cyber Statecraft Initiative, as well as a Senior Cybersecurity Fellow at the Robert Strauss Center for International Security and Law at the University of Texas at Austin.
Ways to Watch

Watch Now!
Over 500 videos of our weekly seminar and symposia keynotes are available on our
YouTube Channel
. Also check out
Spaf's YouTube Channel
. Subscribe today!