Andrew Feenberg - San Diego State University
Students: Spring 2023, unless noted otherwise, sessions will be virtual on Zoom.
Community on the Internet: The Ethics of Interaction
Apr 19, 2002
Abstract
The formation of relatively stable long term group associations - community in the broad sense of the term - is the scene on which a large share of human development occurs. As such it is a fundamental human value. The promise of realizing this value in a new domain naturally stirs up much excitement among optimistic observers of the Internet. At the same time, the eagerness to place hopes for community in a technical system flies in the face of an influential intellectual tradition of technology criticism. This eagerness seems even more naive in the light of the recent commercialization of so much Internet activity. Despite the widespread skepticism, I will argue that the growth of virtual community is significant. The conflicting answers to the central question of the present theoretical debate--Is community possible on computer networks?--generalize from particular features of systems and software prevalent at different stages in the development of computer networking. I conclude that research should focus instead on how to design computer networks to better support community activities and values.

About the Speaker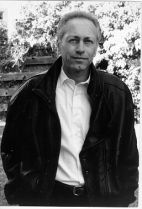 Andrew Feenberg is professor of Philosophy at San Diego State University. He has also taught at Duke University, the State University of New York at Buffalo, the Universities of California, San Diego and Irvine, the Sorbonne, the University of Paris-Dauphine, the Ecole des Hautes Etudes en Sciences Sociales, and the University of Tokyo. He is also recognized as an early innovator in the field of online distance learning, a field he helped to create in 1981. He is currently working on the TextWeaver Project on improving software for online discussion forums under a grant from the Fund for the Improvement of Post-Secondary Education of the US Department of Education.
Ways to Watch

Watch Now!
Over 500 videos of our weekly seminar and symposia keynotes are available on our
YouTube Channel
. Also check out
Spaf's YouTube Channel
. Subscribe today!