All seminars for Spring 2021 will be held virtually. (No in-person classroom)
Global Challenges in Security and Privacy Policy: elections, pandemics, and biometric technologies
Sep 30, 2020
Download:

MP4 Video
Size:
825.3MB

Watch on YouTube
Abstract
CERIAS 2020 Annual Security Symposium Virtual Event
https://ceri.as/symp
Closing Keynote Panel Discussion - "Global Challenges in Security and Privacy Policy:elections, pandemics, and biometric technologies"
Panelists:
- Michel Beaudouin-Lafon, Vice Chair, ACM Technology Policy Council; Member, ACM Europe Council, Professor of Computer Science, Université Paris-Sud
- James Hendler, Chair, US Technology Policy Committee, Professor of Computer, Web and Cognitive Sciences, Rensselaer Polytechnic Institute
- Barbara Simons, Past President, ACM and ACM 2019 Policy Award Winner, Board of Advisors, US Election Assistance Commission, Chair, Board of Directors, Verified Voting
Moderated by: Lorraine Kisselburgh, Chair, ACM Technology Policy Council, AdvisoryBoard and 2018 Resident Scholar, Electronic Privacy Information Center, Purdue University
About the Speaker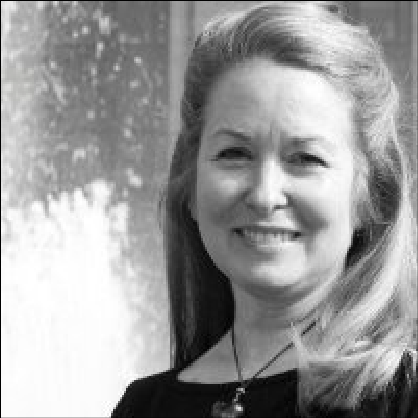 Lorraine Kisselburgh is the inaugural Chair of ACM's new global Technology Policy Council, where she oversees technology policy engagement in the US, Europe, and other global regions. At Purdue University, she is a fellow in the Center for Educationand Research in Information Security (CERIAS), lecturer in the Discovery Park Center for Entrepreneurship, andformer professor of media, technology, and society. Her research focuses on thesocial implications of emerging technologies, including privacy, ethics, and collaboration;social interaction in technological contexts; and gender and leadership in STEMcareers. She has been funded by the National Science Foundation and theDepartment of Homeland Security, and with colleagues developed platforms forvirtual creative collaboration, and a framework to enhance ethical reasoningskills of STEM researchers (recognized by the National Academy of Engineering).In 2018 she was the Scholar-in-Residence at the Electronic Privacy InformationCenter (EPIC) in Washington, D.C., coordinating the development of theUniversity Guidelines for Artificial Intelligence, a framework grounded inhuman rights protection.
Sheserved on the ACM Task Force on Code of Ethics and Professional Conduct from2017-2018, and ACM's US Technology Policy Committee (USTPC) from 2006-2019, andis a member of the Advisory Board for the Electronic Privacy InformationCenter. At Purdue she has also beenrecognized as the inaugural Faculty Scholar in the Butler Center forLeadership, CERIAS Faculty Fellow, a Service Learning Faculty Fellow and DiversityFaculty Fellow, and was the recipient of the Violet Haas Award for her effortson behalf of women.
Ways to Watch

Watch Now!
Over 500 videos of our weekly seminar and symposia keynotes are available on our
YouTube Channel
. Also check out
Spaf's YouTube Channel
. Subscribe today!